Residential
Commercial
Residential
Smart Home Automation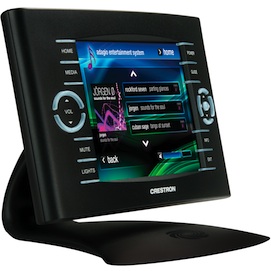 A smart home is a home with an elegant, centralized control system that makes living and entertaining easier and much more enjoyable throughout your home. Your system may integrate indoor and outdoor lighting, security, surveillance cameras, air conditioning, heating, music, high definition video, intercom, garage door openers, pools, and more into very easy to use color touch screen controllers located throughout the home. Because the system is centralized, there is usually just one location where the equipment is housed, which keeps it out of site and allows for simplified future expandability. We will work closely with you to design and configure a system to suit your needs, lifestyle, and budget.

Birmingham Home Theater is experienced in designing, installing, and servicing smart home systems. We carry an impressive selection of the highest quality automation components, but good equipment is worthless without a highly trained custom integrator. Our integrators are CEDIA certified and are also certified with every brand we install. We will work personally with you to tailor a system that seamlessly integrates into your home without compromising the architecture or design.

Contact Us with questions or to set up a consultation appointment.


Dedicated Home Theater
We will help you to create the ultimate home theater experience in your home that will bring movies, sporting events, games, and TV shows to life with best-of-class furniture and equipment that will amaze even the most discriminating media buffs. We offer acoustically transparent screens, 120Hz 3D 1080p projectors, visually pleasing acoustic wall treatments, sound-proofing, and starlit ceilings. Birmingham Home Theater provides you with all of this and more in a turn-key solution with an all encompassing concept-design-build mentality and attention to detail in every project.

Contact Us with questions or to set up a consultation appointment.


Multifunctional Media Room
Your family room or den is probably the most common place for everyone to congregate. That is where the family talks, books are read, shows are watched, and games are played. Birmingham Home Theater can help add to the usefulness of your room, with the ability to open and close shades, dim the lights, adjust the air conditioning and start your favorite TV show, with the press of a button. With our discrete video displays and audio equipment, not every home theater experience has to come from a dedicated theater room. When the TV is off, we'll hide it behind a framed mirror or artwork. The speakers will be heard, not seen. And, the system will be extremely easy for you and your family to use.

We have extensive experience designing media rooms for homes and businesses. We love to integrate electronics seamlessly into your room design to maximize the aesthetic and entertainment values of your environment. All of the elements of room design and media system design play into the quality of your entertainment experience; quality electronic components, structured wiring, screen placement, speaker placement, lighting, seating design, and even floor and wall coverings all play integral roles in creating media rooms that provide a discrete style and an outstanding entertainment experience.

Contact Us with questions or to set up a consultation appointment.


Residential Pre-Construction Consulting
We offer pre-construction consulting that addresses everything from technical engineering issues including wiring, amplification, TV selection and speaker placement to aesthetic considerations including furniture, shades, and lighting. We can guide you through important issues such as sizing the room properly and selecting the proper materials to reflect, absorb or diffuse sound. We are happy to team with your architect, designer, and builder to create a media room tailored to meet your lifestyle.

Pre-construction consulting can help alleviate extra costs that could incur after the construction of your new home or renovation is complete, by designing and installing the proper pre-wire configuration prior to sheetrock installation. We also partner with prominent architects, designers, and builders in order to provide a full-service solution for your home or office. Our highly professional team will help you to create an appropriate combination of style and technology.

Contact Us with questions or to set up a consultation appointment.